A VISION FOR MULTIPLYING
At Journey Point, we have a vision to plant multiplying churches that are reaching, developing, and pointing people toward a journey with Jesus. We are actively seeking and praying for planters who God is calling to help us accomplish His work.
Our strategy of focusing DOWN IN DISCIPLESHIP means that we must reproduce ourselves, and that means through churches also. We feel God is calling us to be a "Catalyst for Multiplication in Denver, the West, and the World," and part of that strategy is through planting multiplying churches!
A MOUNTAIN TO CLIMB
Church planting is hard. Between 1998-2008 in the Denver metro area, there was a staggering 80% failure rate among church plants. What are some reasons? Lack of leadership training, inadequate funding, family pressures, and inability to point people to a journey with Jesus just to name a few. A church planting residency can adequately address these issues and more.
A STRATEGY TO GET THERE
Our strategy is a church planting residency where planters can be equipped, sent, encouraged, and cared for as God builds a church through them. The residency combines the benefits of a formal church planting assessment (SEND NETWORK) with the informal, ongoing assessment of a local church (JOURNEY POINT). In this year long incubator, the planter can survey the city, gain valuable church planting leadership tools, allow time to acclimate to the culture, and experience the joy of being sent out by our church!
WHY COME TO JOURNEY POINT?
The Church Planting Residency at Journey Point will offer personal, comprehensive training and care for the church planter, his family, and church. From residency through launch and beyond, we're with you and for you! We're helping you get funded. We're looking out for your marriage. We're watching for signs of discouragement. We're praying with you. We're helping you stay true to the gospel. We're providing a safe place to work through issues that, left unaddressed, could negatively impact your church to come.
Other Benefits of the Residency:
Training - A nine-twelve month, cohort-style program emphasizing preaching, practical leadership, and more. See SEND NETWORK TRAINING to find out more!
Real life planting. You'll get to have hands on with Setup, Teardown, Leadership Pipeline, budgeting, and more from a plant that is right in the middle of it!
Relationships – Investment from Journey Point's staff and leaders as well as a family-like connection with your cohort.
Funding – you'll receive some financial support through our network of partners (but you will also have to raise funds as preparation for planting).
Coaching – ongoing coaching and care after your church is planted.
Meet our 2019-2020 Resident - Adam Pelham
Adam Pelham is the church planting resident at Journey Point. He helps with weekly operations within the church, as well as planning services and leading in connect groups. Adam just graduated from the University of Tennessee and is now seeking his masters in Christian Ministry.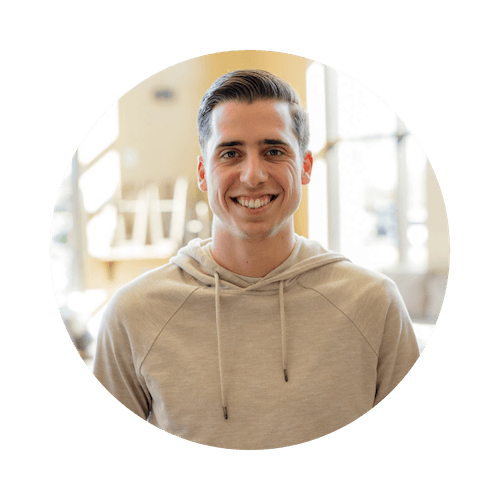 To support Adam in his efforts to raise funds for church planting, you can GIVE ONLINE HERE and select "Adam Pelham Church Planting Internship"
You can EMAIL ADAM HERE and give him a word of encouragement and support!